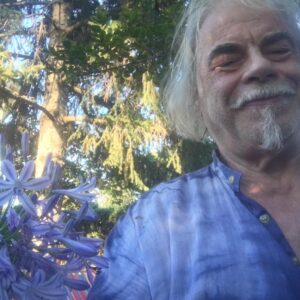 Vi saluto, amici di JBF. Sono Daniele Bombasaro, il presidente della associazione culturale JAZZBLUESFACTORY (JBF). Abbiamo iniziato le nostre attività con tanta energia nei primi mesi del 2020, ma come tutti sappiamo, l'Italia se è fermato dopo. Ma adesso ricominciamo con tulle le nostre attività e abbiamo già venerdi, il 24.7, il primo concerto di Francis Kuipers a Cagliari. Per i dettagli, vi consiglio di dare una occhiata sulla pagina "Concerti in arrivo".
Anche il nostro sito che appena stai guardando, è in fase di sviluppo. Ci piacerebbe molto sentire la tua opinione o qualsiasi idea che hai in mente come un commento sotto, contattando noi tramite la pagina "Contattaci" o tramite una telefonata. Abbiamo anche un indirizzo PEC a disposizione. I dettagli sulla pagina "Chi siamo".
Our dear English language friends, please let me introduce myself first: I'm Daniele Bombasaro, the president of the association JAZZBLUESFACTORY (JBF). I need to apologize that currently our site is almost exclusively in Italian, but rest assured that you can contact us via the contact form, via comments written below this blog post or by phone anytime you like, in English. You might be surprised with the genuine British accent you'll hear when we answer the phone! In the future our site will be available also in English, but for the time being you can at least enjoy some nice music videos that many of the artists have on their pages (just choose the menu "Artisti" – not real rocket science) and by browsing the individual musicians and groups we are working with. More concretely, the first concerts after the long break caused by the Covid-19 will take place already this week: Francis Kuipers will start with a set of concerts next Friday, on the beautiful island of Sardinia. At this stage we would appreciate all possible comments, ideas and feedback from all of you, so we can develop out activities – including this site – in a direction that best serves your needs.