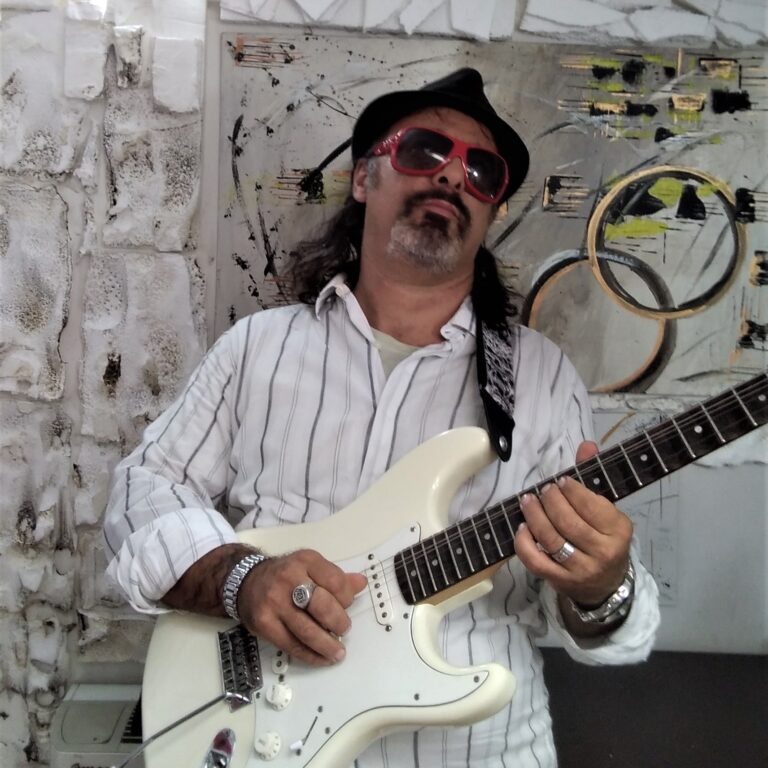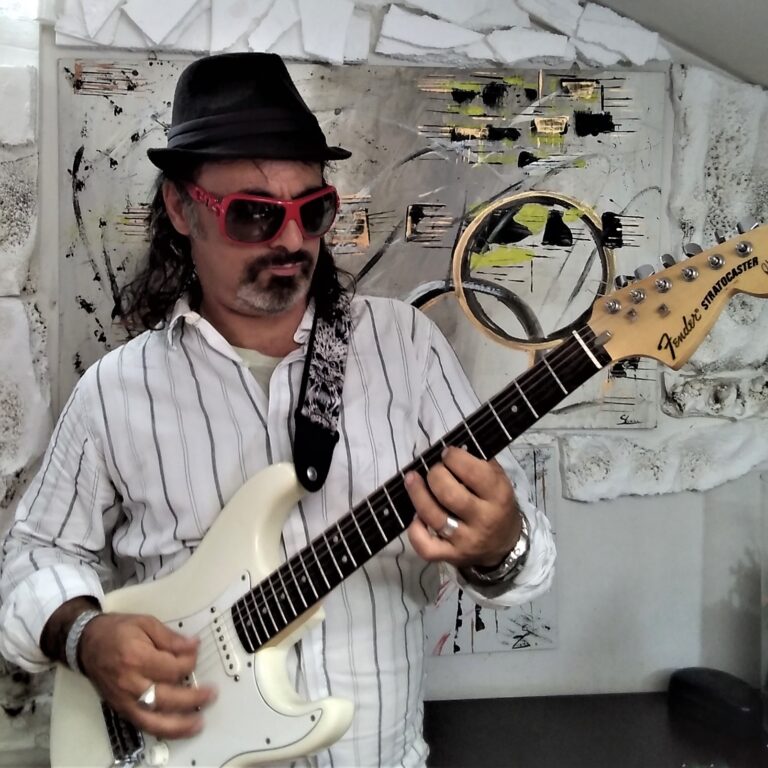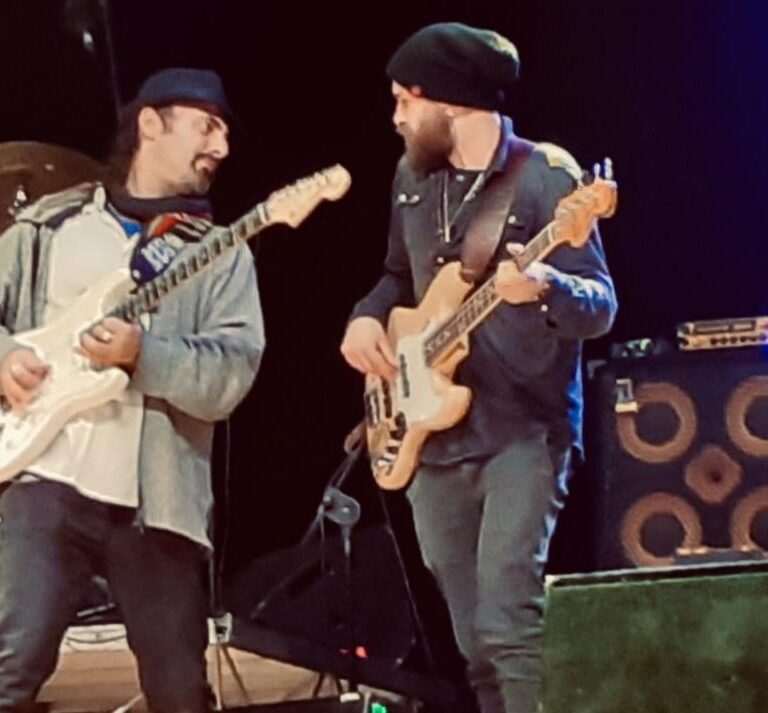 BRERA'S KEY (lead vocals, guitar)
MARCO PISTONE (bass & vocals)
FRANCESCO ISOLA (drums)
BRERA'S KEY

Cantante, chitarrista-polistrumentista, autore e compositore
Definito più volte dalla stampa il Johnny Winter italiano della chitarra e il Joe Cocker internazionale per la sua voce, BRERA'S KEY è considerato uno dei migliori chitarristi e cantanti della scena internazionale, che vanta riconoscimenti anche nel resto d'Europa ed è distribuito negli USA con il suo cd Rock Blues Experience:
Già leader di varie bands, tra le quali: Alta tensione, Frequenza attiva, On the road, Crazy for Winter, ha lavorato come turnista e come chitarrista con artisti italiani e stranieri fino alla fine degli anni novanta, quando ha intrapreso la carriera solista. Il suo album autobiografico For all of you ha riscosso un tale successo da dover essere ristampato in pochi mesi. L'album Rock Blues Experience, ristampato in edizione remaster nel 2018, la cui produzione ha richiesto oltre un anno di lavoro in alcuni dei migliori studi di registrazione d'Italia e mastering agli Sterling Sound Studios di New York effettuato da George Marino, è distribuito negli USA ed ha il privilegio di essere trasmesso da alcuni dei maggiori Network radiofonici americani quali ELECTRIC BLUES REVIEW & CHICO'S RADIO come rappresentante del Blues e del Southern Rock made in Italy, entrando nelle programmazioni con nomi come: Eric Clapton, Stevie Ray Vaughan, Johnny Winter, Buddy Guy, John Lee Hooker, Robert Cray e molte altre leggende del nostro secolo.
HA COLLABORATO CON ARTISTI QUALI:
HERBIE GOINS: Front-man ed interprete di rilievo nel panorama internazionale della Soul Music sin dagli anni sessanta. Ha collaborato con artisti come Mike Bloomfield, Alexis Korner, Sam Moore, John Mc Laughin.
KARL POTTER: Percussionista di consolidata fama sin dai primi anni '70. Collaborazioni: la band di Aretha Franklin ed il duo Sam & Dave, prima ancora di collaborazioni con nomi quali Pino Daniele e gli Indaco in Italia.
CHARLIE CANNON: Singer di Blues, Gospel, Rhythm & Blues.
HAROLD BRADLEY: Vocalist Internazionale di Gospel, Blues e Musica Afroamericana. 
PAUL JONES: Cantante britannico, attore, armonicista, presentatore radio televisivo, dei quali 32 alla BBC. Collaborazioni con Manfred Mann, Eric Clapton, Van Morrison, Percy Sledge, etc.
BUDDY MILES: Hell's Cobra bluesband, gruppo ufficiale in Italia del batterista di Jimi Hendrix durante la tournee 2001.
ERIC DANIEL: flauto, sassofono collaborazioni con Zucchero Fornaciari ed altri.
DEREK WILSON: batterista di origine scozzese, ma romano di adozione, conosciuto a molti come il batterista di A.Venditti, ma che in quasi quarant'anni di carriera ha lavorato con molti altri artisti della scena musicale italiana come: Ivan Graziani, Zucchero, Renato Zero, ed altri ancora.
AGOSTINO MARANGOLO: batterista & fondatore dei GOBLIN, e per 5 album e diverse tourneè batterista di Pino Daniele.
Old & New Singles  (link per arrivare sulla pagina YouTube). Tramite il menu NOTIZIE/NOVITÀ puoi anche trovare una lunga storia di com'è nato questo disco.
DISTRIBUITO DA:
ITUNES, APPLE MUSIC, SPOTIFY, Amazon – ITALIA, KKBOX- GIAPPONE, Amazon – FRANCIA, Amazon INGHILTERRA